Hospitality & Events
Hospitality & Events
Hospitality & Events
Hospitality & Events
We love to have fellowship, and so our hospitality team looks after the food side of things at RAC. We make sure that there is coffee and cookies every Sunday morning to welcome you, as our heart's desire is to make everyone feel welcome and at home. Fellowship times are planned with the idea, as the Psalmist says, of "enjoying sweet fellowship at the house of God, as we walk among the worshipers." We enjoy monthly post-service luncheons, a ladies retreat, BBQs, picnics, dinners for 8, Men's burger runs, Christmas Adult banquet, and various other opportunities to experience fellowship with one another.
To see our current events, click here or on the Events tab!
Upcoming Events
---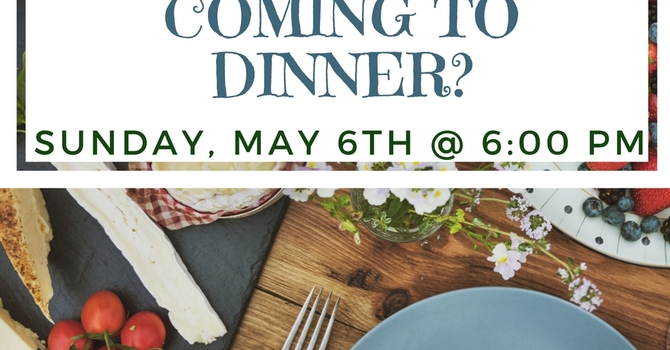 Guess Who's Coming To Dinner?
Various Houses
Sunday, May 6, 2018
6:00PM